Posted on
October 6th, 2010
by admin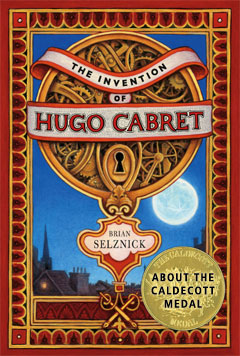 Brian Selznick, the author of "The Invention of Hugo Cabret," talks about the importance of libraries in his life and career in this video interview.
Selznick traces his love of libraries to the days when his elementary school teacher would take her class to the library and read books to the students from a rocking chair.
In the interview, he also talks about using the public library for research on his first book. He says, "The value of libraries is sort of indescribable."
The Invention of Hugo Cabret won the 2008 Caldecott Medal. Inspired by the story of pioneer French filmmaker Georges Méliès, the book tells a story that references the filmmaker's collection of windup figures called automata.